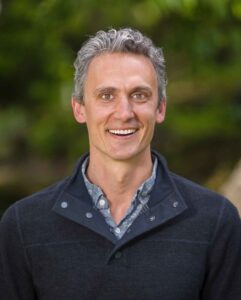 My guiding mantra — pause and study, rather than fix or eliminate. 
Yes, we are all at war with the parts of ourselves that bring pain and suffering. Our attempts at distraction, numbing, and splitting ourselves into "good" and "bad" parts are legendary. And while conventional wisdom says "just let go and move on", in our hearts we know this isn't working. 
So step one — slow down, turn toward all that we are, and befriend what arises like a mother does her newborn, even the most undesirable parts of ourselves. It is our birthright. 
Step two, release our conceptual misunderstanding of who or what we are supposed to be, and embrace the felt-experience of that which makes us most human — vulnerability, uncertainty, and pain. 
From this place arises an innate and natural movement to wholeness, openness, and flexibility, both in relation to ourselves, and those closest to us.
Throughout this body-centered, experiential process, there is one quality of being, as a therapist, that is likely the most important aspect of all therapeutic approaches — a non-judgmental, non-violent, loving-awareness.  
This is called mindfulness. Mindfulness is simply a way of studying an experience, non-conceptually. But at its core, it's not so much what is being studied, but how it is being studied. That's why I prefer to call it loving-awareness, rather than mindful-awareness. I received my counseling degree from Naropa — a Buddhist contemplative University in Boulder, Colorado. I have been in practice since 2013, and work with individuals, couples, and groups. 
In the spirit of my Buddhist approach to the therapeutic relationship: 
"If you want to shrink something, you must first allow it to expand. If you want to get rid of something, you must first allow it to flourish. If you want to take something, you must first allow it to be given. This is called the subtle perception of the way things are." ~Lao-tsu