5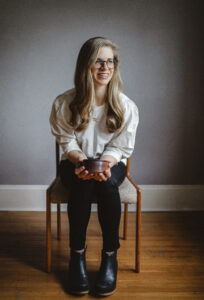 03-482-8018
408 Cascade Avenue
Hood River, Oregon 97031
siri@movemountainscounseling.com
We all deserve to feel safe, whole and nurtured. Whatever you are experiencing, and wherever you are in your personal journey, I will support you in an awakening of compassionate self-awareness and acceptance, which are at the core of healing, change and growth. Let me help you in cultivating an authentic, healthy sense of self.
In our sessions, you will learn to be present with and understand patterns, beliefs and emotions and develop an increased ability to cope with stress and challenges. I will introduce you to practices that help you develop the ability to tune in to your inner world so that you can build skills to better regulate and respond to—rather than react to—experiences and avoid going into a flight, fright or freeze response. As you progress in this empowering process of exploration and gain insight into your needs and hopes, you will discover new choices and decisions. I believe in the power of connection in the therapeutic relationship to help you uncover resilience and resourcefulness from within.
I am a collaborative partner in the therapeutic process, meeting you exactly where you are and offering a non-judgmental environment for you to explore and address distressing symptoms related to mind and body. My approach is person-centered, gentle and joyful. I am an integrative counselor, grounded in mindfulness and somatic and contemplative orientations. I work experientially while taking a holistic view of each individual and their social context and background.
Specialities:
Anxiety
Body Image Concerns
Depression
Eating Disorders
Life Transitions
Online therapy only.