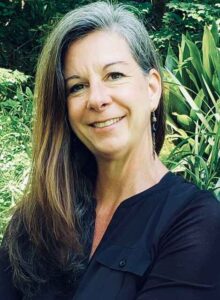 Robin Bodhi, MA
503-658-9557
robinbodhicounseling@gmail.com
robinbodhicounseling.com
When you are triggered, have a trauma response, or in a PTSD loop it is overwhelming; this can be scary, and frustrating. Living life from this place makes it hard to connect with others and to know your sense of self. Challenging patterns can become en-grained as feeling powerless leads to loss of hope.
My goal is to help you acquire skills/tools to feel more embodied and to change the repetitive challenging loop by understanding more deeply the patterns at play. Self-empowerment is essential in our work together as my desire is to help you take your life back with confidence and ease. We will collaboratively work together from a holistic lens (body-mind-soul) so that your healing journey feels integrative and complete. Using somatic awareness, mindfulness techniques, brain spotting, self-compassion exercises, nervous system regulation and addressing damaging repetitive patterns we can build a new foundation of hope and resiliency.
I know seeking help may seem daunting and I am here to walk that path with you. I honor your journey and will meet you where you are at while at the same time I may encourage you to expand your capacity for healing. I look forward to hearing from you.
I currently do not accept insurance, and am happy to offer a sliding scale rate.