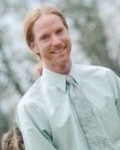 Paul Grim, LMHC
509-281-0889
paulgrim@whitesalmoncounseling.com
whitesalmoncounseling.com/

Therapeutic philosophy
My approach is called "transpersonal psychology" which I implement using a mind/body approach in my counseling sessions.
Transpersonal psychology combines a variety of approaches in psychology, including behaviorism, cognitive psychology, neurology, and humanistic psychology, along with other disciplines, including Eastern and Western philosophy, and mindfulness.
Traditional psychology is interested in a continuum of human experience and behavior ranging from severe dysfunction, mental and emotional illness at one end, to what is generally considered "normal", healthy behavior at the other end and various degrees of normal and maladjustment in between. Transpersonal Psychology is a full spectrum psychology that encompasses all of this and then goes beyond it by adding a serious scholarly interest in the immanent and transcendent dimensions of human experience.
Therapeutic techniques
I focus on the client's entire lifestyle including physical activity, diet, sleep, work, purpose, meaning, and relationships. I'm a big fan of Maslow's Hierarchy of Needs.
Areas of Special Interest
I work with ages 13 – adults.
I have special training, experience, and expertise working with people who have possible symptoms of depression, anxiety disorder, excessive stress or stress sensitivity, addiction, adult ADD, unhealthy relationship patterns (attachment), and low self-esteem.