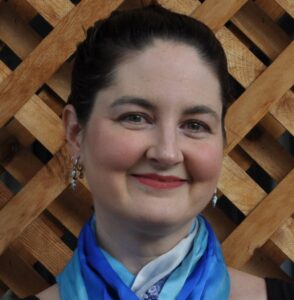 Inner Sight Counseling, LLC
Phone: (541) 600-4451
kristen.fourcade@outlook.com
www.innersightcounseling.net
SESSION FORMAT:
Accepting new clients for sessions via phone or Telehealth video (video is HIPPA secure).

For those looking to reduce stress and anxiety, improve mood, strengthen relationships, or build out a toolbox for mental resilience, working with a therapist is a tried and true method. Finding the right therapist is an important first step in the process, and I want to be the best fit for you and your needs. My therapeutic style focuses on insight and compassion and supports anyone 13 or older looking for help and personal growth.
SPECIALTIES INCLUDE:
Age 13+

Anxiety and stress

Depression

Life transitions

Relationship issues, boundaries

Trauma and PTSD

I/DD and Autism

Thought disorders
ADDITIONAL FOCUS AREAS INCLUDE:
Working with loved ones of people with significant mental illness or disability

Offering education, support, and understanding of how to improve relationships

Improving negative self-perceptions and supporting identity development
Because everyone's journey with therapy is different, my role is to guide and support you in a way that aligns with your goals and values. I bring compassion, thoughtfulness, curiosity, and a collaborative spirit to the work of helping you to discover your best self. Throughout our time together, I will respect your lived experience while sharing bits of my own knowledge and training to help you heal and move forward into living with more confidence and compassion.
Having struggles does not make someone weak or unworthy. Quite the opposite! Getting through struggles is how we find our strength and build self-worth, and I would be honored to help you grow and heal.
To see if we would be a good fit for working together, please contact me via phone or email to set up a free 20-minute consultation call, or visit www.innersightcounseling.net to learn more!
Office Hours: Mon-Fri, 8am-4pm, evenings and weekends available upon request