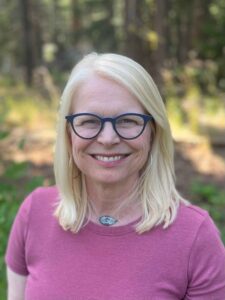 Holly J Thompson, LCSW
Untrimmable Light, LLC
1113 June Street
Hood River, OR 97031
541-288-4202
www.untrimmablelight.com
untrimmablelight@gmail.com
Accepting new clients at my office in Hood River OR or online via telehealth for those living on the Oregon side of the Gorge.
When we are struggling and feel a trusted person to talk with would really help, it is the hardest time to reach out, meet someone new and be vulnerable with our pain and struggles. It is at this time, that you are being even braver, digging even deeper to reach out for that support! You believe there is something more for you, something brighter and more joyful is possible. Whether life has brought death of a loved one, heartbreak, divorce, great fear, trauma to your life or things are for the most part fine but you still feel something is missing, relationships could be richer, there is something dimming your light, I am here to support you on your path back to yourself or maybe to yourself for the first time.
I am a licensed clinical social worker in the state of Oregon and can work with clients who reside in Oregon. I gained my Masters in Social Work from Arizona State University and have worked in urban and rural areas. I am trained in several body and mind treatment modalities and have an eclectic approach that sees you as the expert on you. These include but are not limited to; Strengths Based, Systems Theory, Cognitive Behavioral Therapy, Dialectical, Somatic and Yoga teacher training to support you in connecting with your strengths, unwinding painful knots, and learning some new skills so you can thrive.
Ages 18+
I am not paneled with insurance and can provide super bills for you to use with your out of network coverage.
You are welcome to contact me for additional information and to schedule a free 30-minute consultation to see if we are a good fit!