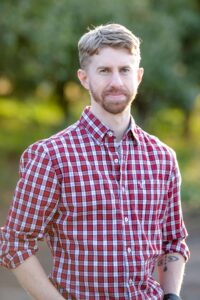 Licensed Psychologist
ScottRowerPhD.com
409 Sherman Ave in Hood River
503.451.0875
Scott@ScottRowerPhD.com
I am a safe guide for helping people who are ready to do the work of changing their stuck patterns.
I can help you cut through the confusion & focus on the core of what's relevant in order to make the changes you want.
research-based training
kind & compassionate presence
zero judgement
Specialties:

I especially enjoy working with…
People find it hard to truly trust other people
People that are high functioning by typical standards but are struggling with significant anxiety below the surface
People that have done a fair amount of therapy or self-help in the past & had some success but the pattern seems to keep coming back
People that feel like they are in touch with their feelings & have developed self-awareness about their upbringing & past experiences that contribute to these recurrent struggles but seem to be stuck to be able to prevent them from continuing.
People with a history of trauma or raised in a dysfunctional family that find themselves caught in cycles of excessive anxiety & find it hard to trust themselves or others close to them
Read more about how I work with my clients here.
Ages: 17+
Insurance: In-network rates with Pacific Source (private version, not OHP), for all other insurances you're able to use your 'out of network' coverage in your work with me