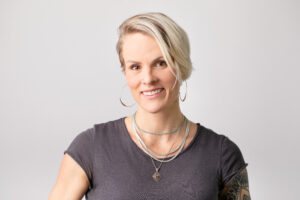 Contact Information
christi@journeyinwardpdx.com
(971) 421-0138
Office location:
208 State St. Ste #1, Hood River
I am a board-certified Family Nurse Practitioner who has spent the majority of my career as a provider working in mental health/addiction medicine. I completed my training and education in Montana, graduating in 2019 with a Doctoral degree from Montana State University.
I have dedicated time, effort, and research to learn more about alternative methods for curing various mental health disorders including harm reduction techniques, distress tolerance, somatic therapies, ketamine assisted therapy, meditation, yoga, and group therapy.
My intention is to promote self-healing and self-reliance, helping clients resolve mental health ailments. I believe in utilization of minimally invasive techniques/medications initially, making any medication adjustments slowly and methodically. I am familiar with the discomfort/health complications associated with the disconnected mind and body, and am committed to restoring unity for clients. I offer time and space for clients to be seen, heard, and receive any support they may need at the various individual stages of healing from any personal/societal traumas that cause many of us to experience uncomfortable symptoms at some point in our lives. I hold space for each individual, offering holistic approaches for curative healing.